Donate to The Houston Communist Party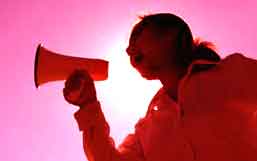 Now more than ever, your support of a progressive future is needed.
As the forces of reaction prey on the worst of fears, people together are standing up in the interests of truth, justice and freedom. From Clear Lake, Texas, to Cairo, Egypt, solidarity with the working class is creating a new world. But powerful interests continue to put up a fierce fight against immigrants, women, the economically disadvantaged, African Americans, the GLBT community and everyone who believes in a better future.
In these uncertain times, the relevance of visionary ideas and action cannot be denied.
The Houston Communist Party is dependent on you and other concerned people to help in its daily work and to be prepared during emergency situations. Whether it is on the picket lines united with workers demanding fair wages, educating new generations about the importance of socialism, or speaking out on the matters important to you, the Houston Communist Party has a tradition of political activism and community engagement. Your donation ensures such work stays strong.
No matter our chosen careers or states in life, we all want to make a difference. There's no doubt that we're all important in the lives of our families, our friends and co-workers. Perhaps you can't be an activist or even a member. However, you can now make a difference in our wider community through your one-time donation to support the Houston Communist Party's efforts.