С юбилеем Великого Октября! With the anniversary of the Great October Revolution!
Дорогие товарищи!
Поздравляем Вас с юбилеем Великой Октябрьской социалистической революции. Ровно сто лет назад народ России под руководством партии большевиков во главе с великим Лениным сверг власть капитала и открыл новую эпоху в истории нашей страны и всего человечества. Несмотря на тяжелые поражения, идея социальной справедливости не умерла, миллионы людей в разных странах мира продолжают борьбу за торжество идеалов Великого Октября.
Желаем Вам здоровья, счастья, успехов в борьбе за интересы трудящихся. Победа будет за нами!
                                                                                                                                 Центральный Комитет КПСС
Dear comrades!   We congratulate you on the anniversary of the Great October Socialist Revolution. Exactly one hundred years ago the people of Russia under the leadership of the Bolshevik Party, led by the great Lenin, overthrew the power of capital and opened a new era in the history of our country and of all mankind. Despite the hard defeats, the idea of ​​social justice has not died, millions of people around the world continue to struggle for the triumph of the ideals of the Great October Revolution.   We wish you health, happiness, success in the struggle for the interests of the working people. Victory will be ours!                                                                                                                                    Central Committee of the CPSU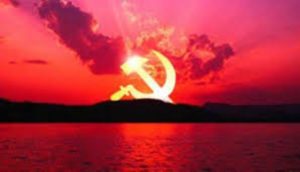 Similar Posts